How it works
A pay-per-customer solution
We replace your general marketing expense with our funding. Instead of you paying for clicks or mail pieces, you pay for customers acquired. This allows you to spread costs in line with revenues and accelerate customer sign-ups without sacrificing bottom-line profitability.
We work within your marketing parameters, including CPA. You design and control the marketing strategy
We can provide a fixed cost option for marketing funding. Campaign performance is attributed and analysed. We pay for the clicks, you only pay for the customers we deliver
Lower upfront expense means your marketing budget can pay for more customers!
Cost of customer sign-ups is spread out over the life of customer relationship (typically 3-4 years)
Sign-ups in under 6 months
Based on our recent experience with a European bank
Without AHPP
You expense marketing costs as incurred
All spend is upfront, regardless of customer reach or sign ups
All underperformance risk rests with your business
No ability to spread costs over time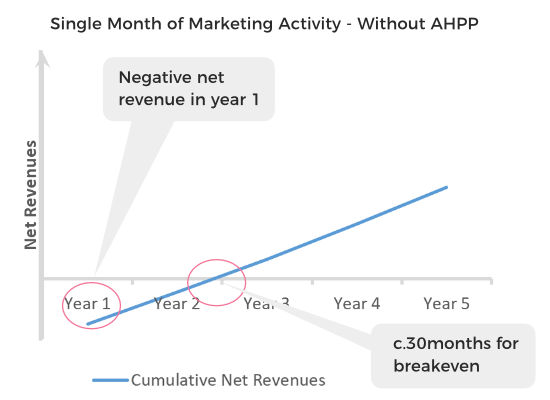 With AHPP
AHPP pays for all the marketing – you expense customer acquisition cost over life of customer
You pay AHPP a bounty per customer acquired, akin to direct customer acquisition cost
Performance risk all passes to AHPP – but you keep the upside
Less upfront expense = more to invest = more customers = improved revenue growth profile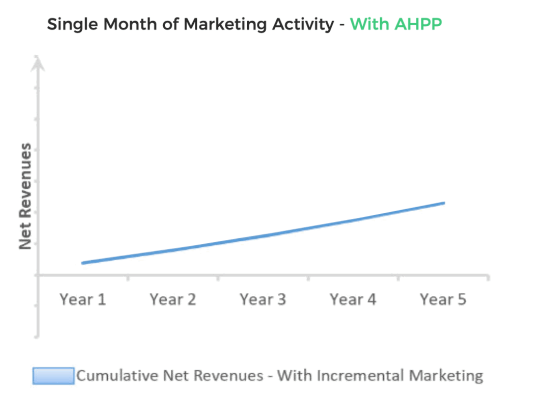 Our Track Record
In a typical year of Performance Marketing, we will….
Generate over
65
MM
clicks and pieces of mail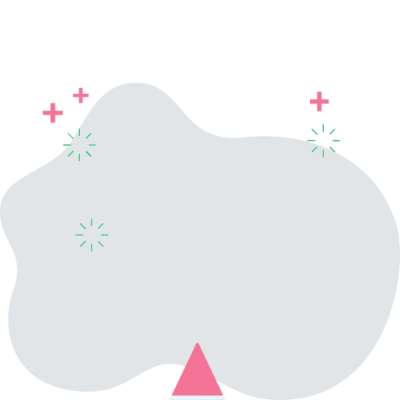 Mail and digital marketing platforms
Competitive and transparent pricing
Remarkable levels of client retention
An established vendor relationship with Google
Clients across the US, UK and Europe, including banking and insurance services
What you get with AHPP
Control, Flexibility & Speed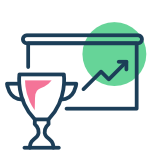 Better P&L profile
Thanks to a reduced in-year expense and faster growth in customer base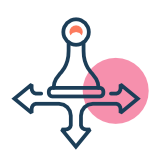 Control
You set the marketing strategy and decide on creatives. We adapt to your strategy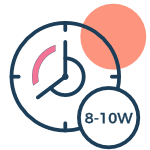 Rapid set up
Launch takes up to 8-10 weeks after the first discussion
Competitive and transparent costs
Costs will link to volume but can be fixed, creating budget certainty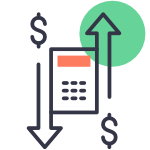 Flexibility
Room to adjust funding budget on monthly basis – and easy to accommodate new product launches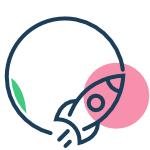 Versatility
Amortization works across multiple industries, geographies, digital and traditional platforms
Get in touch
If you're interested in working with us or would like more information about our performance marketing service, please don't hesitate to get in touch
Work with us