AHPP has a combined experience of over 30 years in advising on over 100 transactions within consumer finance, totalling nearly $100 billion in receivables. From a combined Advisory and Business Development perspective, AHPP has developed a unique model to maximise opportunities for our clients.
Clients currently include specialised financial services companies, major and regional banks / building societies and major retailers based in UK, US and Europe. We have deep experience in card transactions with non-bank buyers and have probably completed more transactions in this space than any other intermediary.
Please click the toggles below to find out more about our previous work in both buy and sell transactions.
Buy side
Purchase of a consumer finance business:
Utilising our network, AHPP became aware of a consumer finance business that was becoming non-strategic for its parent.
AHPP used its market intelligence to qualify the opportunity and identify who we believed would be the best-suited buyer for this business – should the parent wish to sell.
AHPP presented a case to the potential bidder to make a pre-emptive approach for the portfolio.
We made the requisite introductions and helped the parties engage in confidential discussions.
AHPP stayed close to the transaction, helping the parties through the various stages of the deal from facilitating the establishment of price, through due diligence, contract negotiation and migration planning, bringing the transaction to a successful conclusion.
Sell side
Sale of a sub-prime credit card business:
This transaction was very much a traditional sell-side mandate.
We were engaged by the seller to perform a review of the current business and provide guidance on a potential disposal value for the business and assist their own hold versus sell analysis.
We advised the seller on the strength of market demand and potential buyers for their business.
We recommended a sales process to find the right buyer.
We managed the sales process from preparation and distribution of marketing material through bid appraisal, due-diligence, contract negotiation and transition planning through to a successful conclusion.
What to Expect With AHPP
Proactive, expert support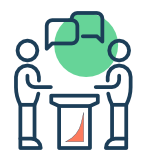 Proactive approach
A proactive approach to deal creation and management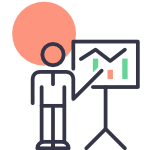 Extensive and deep experience
Expert advice and guidance backed with extensive transaction experience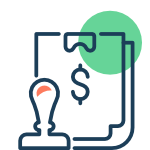 Full transaction support
Including the preparation of valuations, sale documents, due diligence, etc
Get in touch
If you're interested in working with us or would like more information about our M&A Advisory services, please don't hesitate to get in touch
Work with us